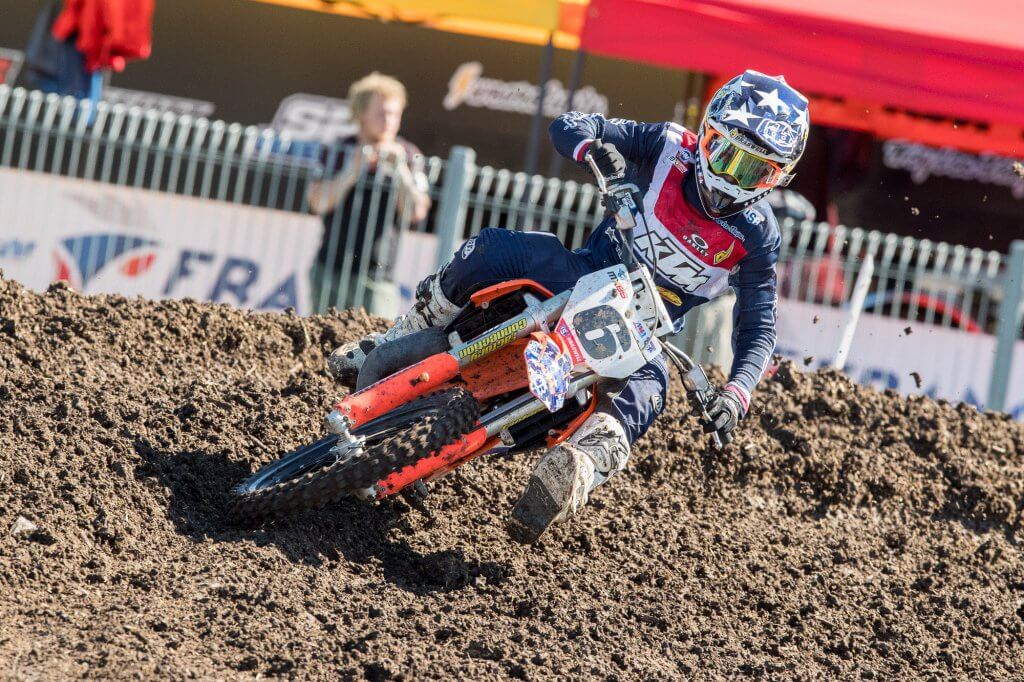 Buffalo, NY: Caden Braswell, a member of the Team Dunlop Elite squad, went 3-1 in the two-moto race for the 85cc gold medal at the Junior World Motocross Championship held at the Horsham circuit in Australia.
Braswell is one of several Team Dunlop Elite riders chosen to compete for Team USA in this year's Junior World Championships, including Ryder DiFrancesco and Kade Johnson. All of the riders picked for this year's Team USA Junior World Championship team are competing on Dunlop tires.
Team Dunlop's Elite lineup is just one part of Team Dunlop, one of the largest amateur support programs in the nation that's open to eligible up and coming racers. Visit teamdunlop.com today to check out all the benefits of membership in the Team Dunlop community.