Getting Ready to Ride
The riding season will soon be upon us! Depending on where you live, winter is ending, the snow is melting, and temperatures are on the rise. We know you've spent your winter looking at pictures of your friends motorcycle trips from warmer climates and you can't wait to join them.
Thaw Out Your Motorcycle
Before you crack open that garage and fasten your helmet, don't forget that your motorcycle may need a little preparation before it's ready to hit the road.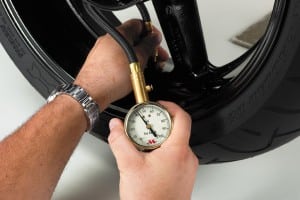 Make sure to check your tire pressure as air pressure can be greatly affected by winter temperature drops. If the tire pressure is significantly low, check your tire for flat spots where the tire was resting on the pavement. You should also check your tires for any cracks in the rubber that might signify their degradation.
While you're at it, check the fluids in your motorcycle to make sure they're all of sufficient quality and have maintained adequate levels. Examine your oil for clarity, check your brake fluid levels, and give your brakes a few nice squeezes to make sure they still have sufficient pressure. Condensation has a way of creeping into fluids during the winter months, so it's always a good idea to replace your engine oil and brake fluids before you start your new season of riding.
It's also worthwhile to give your entire bike a close once-over, examining the nuts and bolts to make sure everything is nice and tight. Lube the chain, if you have one, and make sure it's free of rust or debris. If your battery has not been plugged into a trickle charger, it will also need a good charge or possibly even a replacement. Your fuel has probably also gone south unless you added a fuel stabilizer to your tank before putting your bike away, so it's best to drain your tank and add fresh fuel.
The Rider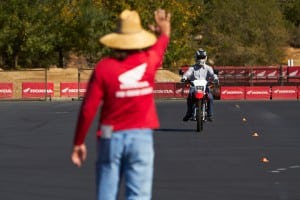 If you are a new rider, make sure you take a professional Motorcycle Safety Foundation (MSF) course. Being safe should always be your priority. If you already know how to ride but you've been stuck in a car for the past few months, we recommend you begin with a light day of riding to get your legs back under you. Accept that you don't need to be too spirited right off the bat, or ride through traffic for hours on your first day back and let yourself re-awaken all those skills you haven't been using.
The Roads
Whether you're new to riding or have been riding for years, spring is an exciting time because it means one of our favorite past times is finally part of our lives again. But you should take a few things into account when planning your route.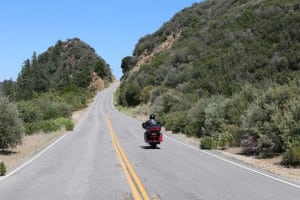 Choose a route that is neither too long nor too technical, and make sure to take into account that the roads are still thawing as well. Before you ride, think about any section of road that rain may have carried debris into or places that stay in the shadows all day that may still be slick. Think of your local riding spots like your best friend from high school. You may know them like the back of your hand, but they may have changed a bit in your absence and you have a little catching up to do. There may be new potholes or new construction that you don't need to learn about at speed.
The Gear
So you and your bike are finally ready, which brings us to your gear. Check your gear for wear and tear, and pay specific attention to the quality of your helmet. Most helmet manufacturers recommend replacing your helmet every five years, and that's assuming its never been dropped. You may need to update some of your riding gear, or this just may be a good opportunity to look at some of the new types of products that have been released since you were in the market last.
Lets Ride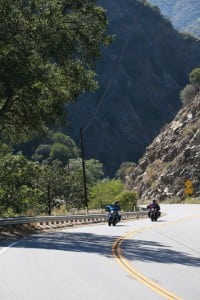 Your body, bike, and mind are all prepped for another fantastic season of riding. Remember that your bike and specifically your tires need to be maintained and checked before every ride. For tips of the care and maintenance of your tires go to https://www.dunlopmotorcycletires.com/care/