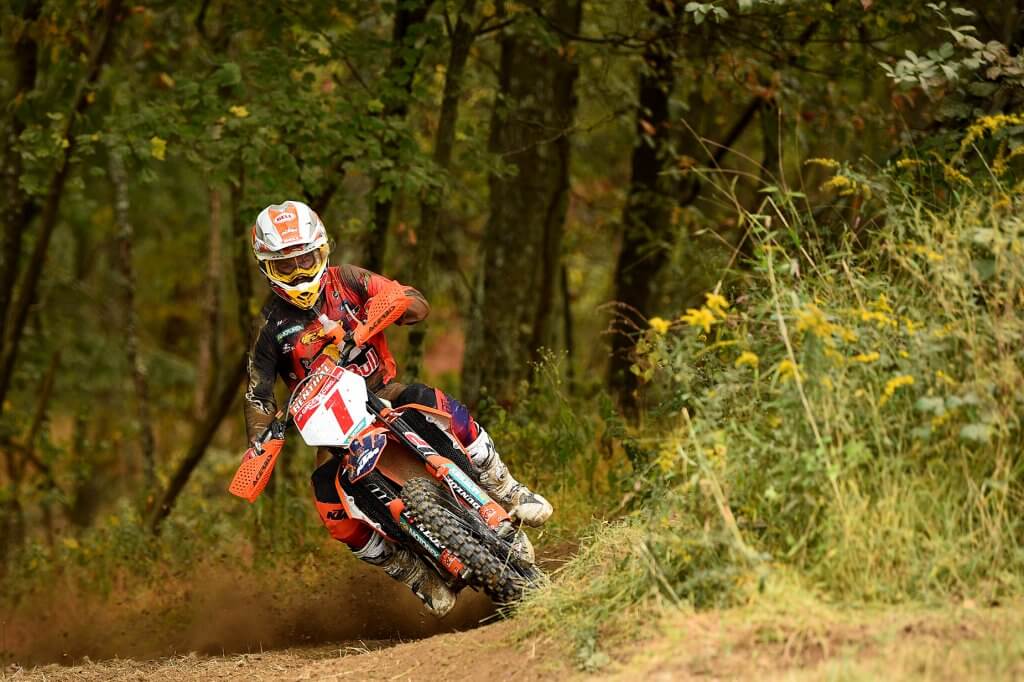 Buffalo, NY: Kailub Russell is a machine. Earlier this year he won his second Sprint Enduro title, and this past weekend he locked up his seventh consecutive Grand National Cross Country (GNCC) championship—all of them won on Dunlop tires—with one round still to go.
Two more Dunlop riders dominated the series this year as well; Ben Kelley won the XC2 GNCC championship a few weeks ago with 10 straight wins, and this past weekend Jesse Ansley clinched the XC3 GNCC championship.
GNCC riders who choose to race on Dunlop tires have a wide range of Geomax® tires to pick from and can mix-and-match front and rear combinations depending on the conditions. The Geomax AT81 rear and MX33 front are often the winning combination for Russell.