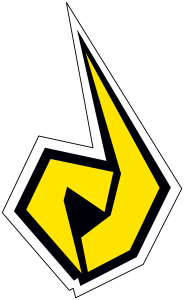 Buffalo, NY: When Eli Tomac clinched the 2020 Supercross Championship, it completed a sweep of every AMA Pro Supercross and AMA National Motocross title for Team Dunlop Elite alumni—who have now won 16 AMA Pro championships.
"When we started Team Dunlop in 2007, we never dreamed the program would see so many graduates transition to the Pro ranks and win so many titles," said Dunlop's Mike Buckley, Senior VP, Sales and Marketing. "Many of the Team Dunlop alumni have chosen to stick with Dunlop in their AMA Pro careers, and we're very proud of all they have accomplished on our tires."
Tomac's Supercross championship was historic for Team Dunlop, now in its 14th year. As one of the most successful amateur motocross support programs in the country, Team Dunlop alumni have packed Pro podiums, and won many pro and amateur titles, including dominating Loretta Lynn's amateur nationals, Mini O's, and the inaugural Supercross Futures championship.
In the pro ranks, the following Team Dunlop Elite alumni became AMA Pro champions.
SX CHAMPIONS
2011 Justin Barcia 250E
2012 Eli Tomac 250W / Justin Barcia 250E
2014 Justin Bogle 250E
2017 Justin Hill 250W
2018 Aaron Plessinger 250W
2019 Chase Sexton 250E
2020 Eli Tomac 450 / Chase Sexton 250E
MX CHAMPIONS
2012 Blake Baggett 250
2013 Eli Tomac 250
2017 Eli Tomac 450
2018 Eli Tomac 450 / Aaron Plessinger 250
2019 Eli Tomac 450 / Adam Cianciarulo 250
Eli Tomac — "As an amateur racer, there are so many questions like what I should do and what's the best product to use. Team Dunlop made it an easy choice and we knew we had the best tires. Since all of the best riders in the sport raced for Dunlop at the time, I felt it was an honor to be a part of the program.
Dunlop is a huge key to our success. I don't think many people realize how many tires professional riders go through week in week out. In supercross, it can be up to two rear tires a day and one front tire per day, that's how demanding a supercross track is on our bikes.
The number one advantage to staying with the Dunlop brand is the performance of the tire throughout the moto. Having a consistent feel and predictable ride is key and that's what a Dunlop tire accomplishes for us."
Chase Sexton — "Being a Team Dunlop Elite amateur rider was really cool because a lot of really fast guys have come out of it.
I started on Team Dunlop when I was on 50s, and the support they've given me over the years has just been great.
I never got noticed that much when I was a kid, but Dunlop picked me up anyway and have been a big help ever since."
Justin Bogle — "To me, getting selected for Team Dunlop as an amateur was a big deal and you knew it because you were in such elite company.
Dunlop has been one of my longest running sponsors and I have run Dunlop tires since I was a young kid starting out. The continued support coupled with incredible staff and some of the hardest working good people in the pits is a huge advantage."
Adam Cianciarulo — "It was really cool to be part of the Team Dunlop elite amateur program. I think anytime you get the chance to surround yourself with a bunch of people with the same goals to be their best and to win is always a plus. To also feel like you have Dunlop's full support and help for you to achieve your goals was huge for me at a young age.
Dunlop is the most knowledgeable in the business when it comes to tires, tire selections, tracks and how tracks break down. They have been around for a long time and they know what they're doing, so it's easy to put my trust in them when it comes to my tire selection. Having that peace of mind going to the gate, especially at the professional level is really imperative to your overall success and confidence on the bike.
One of the advantages of staying with the Dunlop brand is continuity. I've been around the guys for a while; they've known me since I was six or seven years old. To be able to stick with the brand is great and I try and stay loyal to the people who have supported me. You can tell Dunlop feels the same way too because they're loyal to their athletes and their riders as well, and they have the knowledge to back it up so it's a win, win."
Justin Barcia — "For me being a team Dunlop rider was awesome. It really made me feel like I was part of a team even before I was on a team. It was a super special feeling.
Dunlop's continued support had been incredible. I have been with Dunlop for so long: When I have a question I can just go to the Dunlop team and know they will have a great answer that I can trust.
Being able to stay with Dunlop into my professional career has been key to my success. I know the crew and I can trust that they are giving me the best tire for the job and that gives me the confidence to go out there and give it 100%."
Aaron Plessinger — "Being on Team Dunlop as an amateur was the best, as a rider you always want the best you can get and Dunlop always had me hooked up with the best of the best. I was ready for any condition the weekend was gonna throw at me whether it be mud, dry, slick, or even frozen dirt, they had me dialed in.
Dunlop has been the only tire I've run in my professional career. The support they give is unbeatable. Always right there to make sure we have the right tire for the location, double-checking with us throughout the day, and always right there if anyone needs anything.
Other than having the best tires on the market, you get awesome people to work with, best support at the track, all the tires you will need for any situation, and the confidence in the product with the multiple championships Dunlop has been a big part of over the years."
Justin Hill — "As an amateur I was always excited to have support and to belong to something. Dunlop did that for me when I was really young, and that support has gone a long way for me.
On the professional circuit, Dunlop is pretty much the consensus best tire. If I don't have Dunlops mounted, I feel like a goof ball out there."
Blake Baggett — "Being a team Dunlop amateur rider was an awesome achievement as a little kid. It was the closest feeling to being a pro.
Dunlop's continuing support has help me as a racer to continue pushing the limits. The better they get the tires, the faster and harder you can push the bike. Bike-to-ground contact is often overlooked, but it's the main source of feel.
The advantages of being with a company like Dunlop for so long is the relationships and friends I have created and continue to make. They treat you like family."
To learn more about the Team Dunlop program, visit: teamdunlop.com
For info on the 2020 Team Dunlop Elite riders, visit the rider profile page on Supercross Live: supercrosslive.com/teamdunlop