Our Harley Davidson Tire Selection
Dunlop's Harley Davidson motorcycle tires are among the most durable, high traction tires for your bike. At Dunlop Motorcycle Tires, we offer a premier selection of Harley Davidson compatible motorcycle tires that are all made in the US. Whether you ride daily, or just on the weekends Dunlop has the right tire for your riding style. Dunlop Motorcycle Tires are the top-selling choice in the U.S. for Motocross riders, sport bike enthusiasts, cruising, and touring riders.
At Dunlop, we have served as the OEM (original equipment manufacturer) for the majority of Harley Models since 1983. We have rolled over 10 million tires in the last four decades. Over the years, there have been more and more Dunlop® Harley-Davidson® Tire Series thanks to our high-quality equipment and eye for detail. Dunlop is the only tire company that designs, develops, and manufactures motorcycle tires for Harley in North America—and that's an advantage that directly benefits all Harley-Davidson riders.
How Do I Know I Need New Harley Davidson Motorcycle Tires?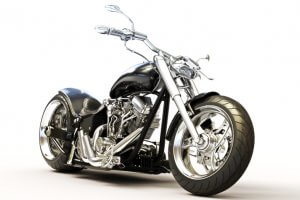 Federal and state regulations state that you must have 1/32″ to 2/32″ of tread depth on each of your tires. Be sure to check the middle of each tire, as this is the portion of the tire that has the most contact with the road. While Harley Davidson tires are made of high-quality materials, you should look for defects. At Dunlop, we always thoroughly inspect our tires before sending them out on the open road.
Remember, motorcycle tires are continuously improving, and technological advances are boosting production, so getting a sweet new set of tires can make you feel like you just bought a brand-new bike!
Types of Harley Davidson Tires Available
At Dunlop Motorcycle Tires, we are proud to carry premier options for all your riding needs. Here are just a few premier Harley-Davidson tires we offer:
Tires designed for use with the D407 and D407T, and perfect for riders that demand the most out of their wheels over a long period of time. The D408 front tire delivers a comfortable riding experience while generating great traction in a variety of conditions, making it the perfect touring tire for Harley bikes.
Features:
19″ front tire, 130/60B19.
MT Multi-Tread rear tire provides a durable tread compound in the middle that generates less heat to provide stability.
Fortified multi-layer tire structure delivers sustainable long-term strength and offers balance at freeway speeds and on peak lean angles.
Prominent, angular grooves create side patterns in the tread that shift water out from the tire's contact area on slick surfaces.
The Dunlop American Elite is a second-generation tire that provides superior all-around performance. This is the only replacement tire for Harley motorcycles that has been designed, tested, and made in the United States.
Features:
H-rated for speeds up to 130 mph
Options in sizes and sidewalls, including black, narrow and wide whitewalls
Lateral-grip compound for better handling
Great alternative to Dunlop D408F/D407 tires
Better treat wear in all weather conditions
Quieter operation.
Specifically designed by Dunlop for Harley-Davidson bikes, the Dunlop D402 is a touring tire that offers best-in-class handling, stability, and longevity, no matter where or when you ride. It has three-ply polyester casings with two fiberglass belts.
Features:
Stability
H speed rating
Iconic name embossed in the tire
Computer-optimized tread profile with an offset center groove to improve ride confidence in weather
Available in Blackwall (BW), Narrow Whitewall (NWW), and Wide Whitewall (WWW).
A classic cruiser tire that stands out as a fan-favorite among generations of Harley owners, the D401 serves as a remarkably durable tire thanks to its optimized tread profile. Riders will enjoy extra grip where necessary—even on wet roadways—without sacrificing performance over long stretches.
Features:
H-rated for speeds up to 130 mph
Advanced tread patterns and special rubber compounds deliver impressive grip in wet and dry conditions while providing long tire life.
Computer-optimized tread profile that promotes even wear.
Special Harley-Davidson branding on sidewalls.
Available in Blackwall (BW), and Wide Whitewall (WWW).
Contact Dunlop Motorcycle for Harley Davidson Tires – Speeds Over 150 MPH
At Dunlop Motorcycle Tires, we have Harley-Davidson tires that are rated for speeds exceeding 149 mph. Depending on what you and your bike have planned for your next adventure, you may need tires that are rated for top speeds to stay safe.
Unsure of the optimal Harley-Davidson tire option for your ride? Simply contact us today. Our highly experienced and tire-friendly team can help you identify what you need, whether it is a high mileage, hard-compound tire or a super-skinny, sleek option.
Contact us today for your FREE Harley-Davidson tire assessment.