Planning Your Motorcycle Tour
It's time to go riding, but where to? Here are a few ways to select your routes and destinations.
Even as the call of the open road tugs away at your heart, riders can often hit a snag in planning, especially with one question in particular: Where shall we go? Whether you're up for a weekend trip or preparing for a weeks-long journey, you still have to gather at least a semblance of an idea of where you want to go, what kinds of roads you want to travel and what kinds of sights you want to see.
Naturally, one first instinct is to ask other riders you know for recommendations regarding good rides and spectacular roads. That's a time-honored tradition, one that taps directly into local riders' knowledge of roads and destinations.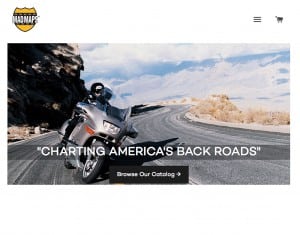 In a parallel vein, years ago a group of dedicated motorcycling enthusiasts got together to launch a company called Mad Maps (www.madmaps.com) that now offers maps and phone apps with nearly 1000 of the best riding routes in the USA. In addition to turn-by-turn routing along awesome roads, Mad Maps also includes an insider's look at the coolest and most unusual attractions for stops, plus the location and contact info for the best local roadhouses for R&R breaks. The folks at Mad Maps obviously "get it" because they actually ride, and they understand just what kinds of things tickle a rider's imagination. The maps are a great source of information and entertainment, even while you're still in the planning stages of your trip.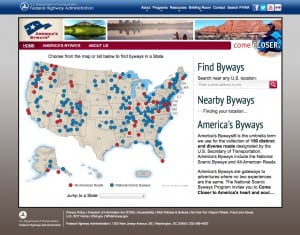 Another great resource can be found online at fhwa.dot.gov/byways/, which details the U.S. Department of Transportation's America's Byways program. Here you'll find a compilation of the most scenic byways and historically significant routes that America has to offer. The site also has functions that allow you to print out detailed area maps as well as places of interest along each Byway route, including contact information, hours of operation, fees (when applicable) and direct Web links for many of the locations. Take our word for it; you can spend many enjoyable hours just browsing through this site in search of your next destination. 
More conventional resources work well too, such as travel books and guides, and online travel sites. You can set an itinerary by interest points, such as a tour of National Parks (www.nps.gov) or State Parks, or plan a gearhead tour visiting motorcycle museums or aircraft museums/collections. Foodie destinations have become a major interest for many travelers, music festivals are a favorite destination among many, and one person we know likes to bag a ride on every new roller coaster he comes across.
In short, there are many ways to choose a route and destinations for your motorcycle travels. The one overriding advantage we motorcyclists enjoy is that the ride itself is usually the reward, and what we get to do/see/eat once we've arrived at our destination is only a bonus added to we've already enjoyed en route. 
Before every ride, make sure to check your tire pressures, tire wear and never exceed the load rating of your motorcycle. Here's how: www.dunlopmotorcycletires.com/about/care/