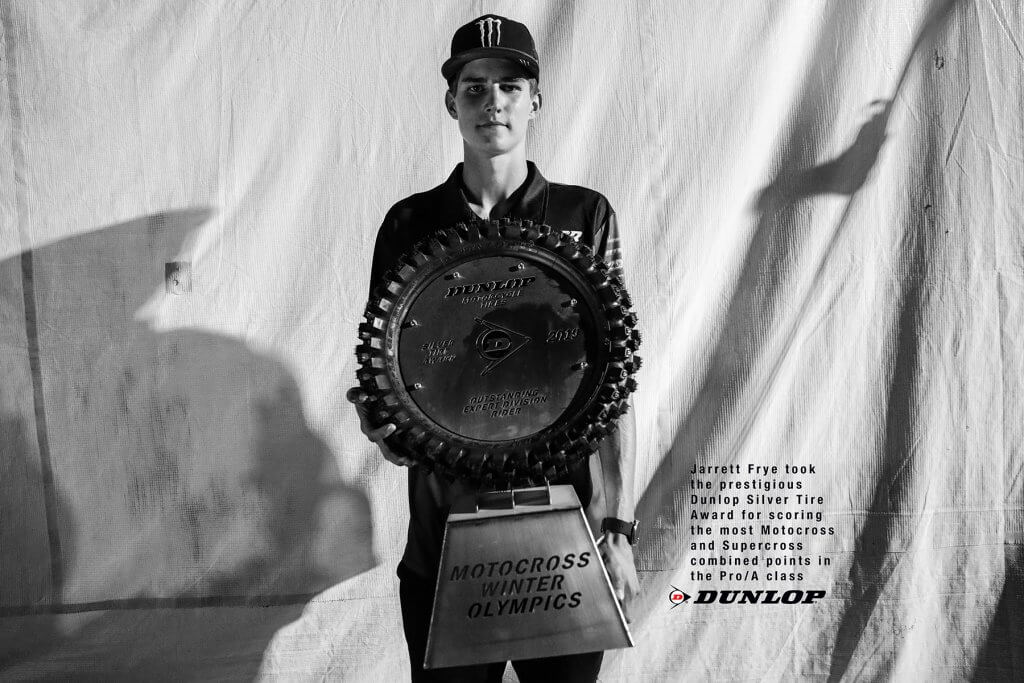 Buffalo, NY: Thanksgiving is a special family holiday, and one of the biggest family gatherings takes place at the annual Thor Winter Olympics known as Mini O's at Florida's Gatorback Cycle Park. During Thanksgiving week, the event attracts hundreds of racing families from across the country.
Dunlop has supported this amateur event for more than 20 years, and this year once again the Geomax® MX33 was the tire of choice for both the Supercross and Motocross events.
The week started with Supercross competition, and Dunlop tires were on all 45 championship-winning machines. Eight titles were won by Team Dunlop Elite riders: Haiden Deegan won four titles, Gavin Towers won two championships and Seth Dennis and Drew Adams each took one title.
In Motocross competition, there were also 45 championships up for grabs and Dunlop tires were on all championship-winning bikes. Team Dunlop Elite riders took four championships, with Dennis and Adams each winning two titles. Jarrett Frye took the prestigious Dunlop Silver Tire Award for scoring the most Motocross and Supercross combined points in the Pro/A class.
"It was another great year at Mini O's," said Rob Fox, Dunlop's Amateur Motocross Support Manager. "It's always a special family atmosphere, and as usual the competition this year was fierce. Thanks to all the riders who chose Dunlop tires."
For amateur sponsorship opportunities and more information, visit TeamDunlop.com.