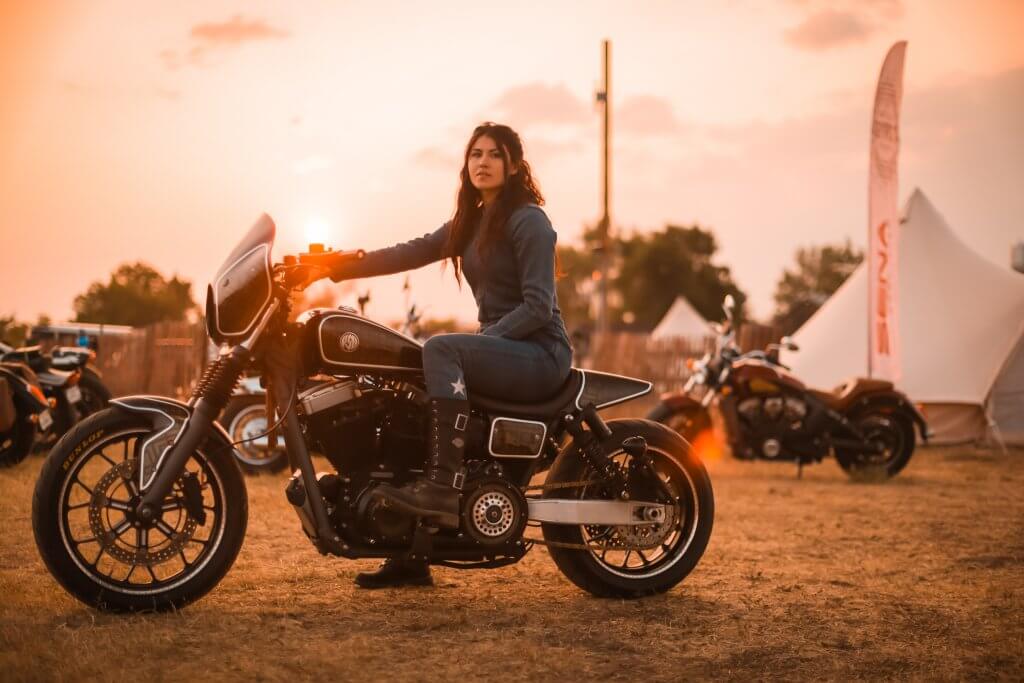 Buffalo, NY: Dunlop is committed to new-rider initiatives across the powersports industry, and now Dunlop adds another dimension to that support by partnering with Kelly Yazdi.
Yazdi is the founder of the Wild Gypsy TourTM, a female-focused motorsport events platform, and she is fast becoming an iconic advocate for women riders in the motorcycle industry. Women riders form the fastest growing demographic in the industry today, and Yazdi is at the forefront of that movement. Her personal mission is to get more people interested in motorcycling, a goal shared by Dunlop. Yazdi's role as a Dunlop Brand Ambassador will help grow her platform to reach and engage new audiences.
"I've always been passionate about motorcycle culture, and I'm ecstatic to be sharing that passion by creating a unique niche within the industry," said Yazdi. "The Wild Gypsy Tour is an outgrowth of that passion, and I'm thrilled to see it growing stronger than ever before."
In addition to being a life-long rider, 28-year-old Yazdi is a world traveler, adventure enthusiast, freediver, professional model and actor. Her penchant for speed began as a child on dirt bikes, growing up in rural Minnesota. She graduated from UC Santa Barbara with a degree in international public policy, and then spent a few years building a stunt and modeling career, all of which complimented her desire to help the motorcycle industry grow. That's when the seeds of the Wild Gypsy Tour were planted.  The Wild Gypsy Tour originally took place in conjunction with the legendary rally at the Sturgis Buffalo Chip® in the Black Hills of South Dakota. The platform now hosts three of their own events all over the nation, as well as supports several other "for women by women" initiatives, all of which focus on growing the female ridership.
"Our goal is simple," says Yazdi. "Get women out riding and celebrate the amazing culture of motorcycling—together."
To find out more about Kelly Yazdi and the Wild Gypsy Tour, go to https://www.wildgypsytour.com.