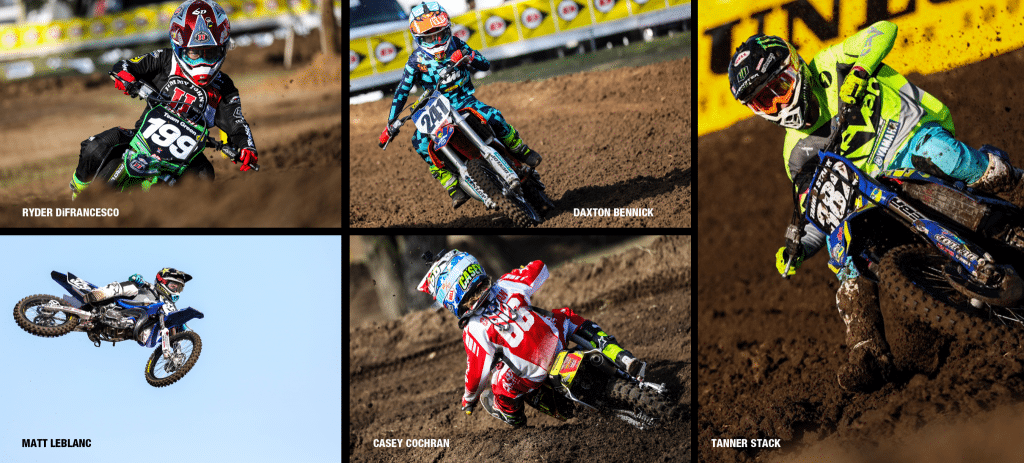 Buffalo, NY: Dunlop riders swept all 36 championships at the annual amateur MotoPlayground Race at Ponca City, with Team Dunlop Elite riders winning six of those titles. Ryder DiFrancesco won two championships as did Daxton Bennick while Matt Leblanc and Casey Cochran took one title each. Team Dunlop Elite alumnus Tanner Stack put in a stand-out performance, winning the 250 All Star, 250 A and Open Sport championships.
Dunlop's amateur semi was on hand to providing trackside sales and support. The Geomax® MX3S were the tires of choice with the exception of Sunday morning, due to rain the MX11/MX12 tires were preferred.
"Dunlop riders have had a great run at amateur events all year and Ponca was no exception," said Dunlop Amateur Motocross Manager Rob Fox. "The Geomax line has continued to dominate amateur motocross again this year. We're glad riders have experienced the advantage of our tires in all sorts of conditions."
Dunlop offers one of the largest amateur support programs in the nation, which is open to eligible up-and-coming racers. Visit teamdunlop.com today to check out all the benefits of membership in the Team Dunlop community.