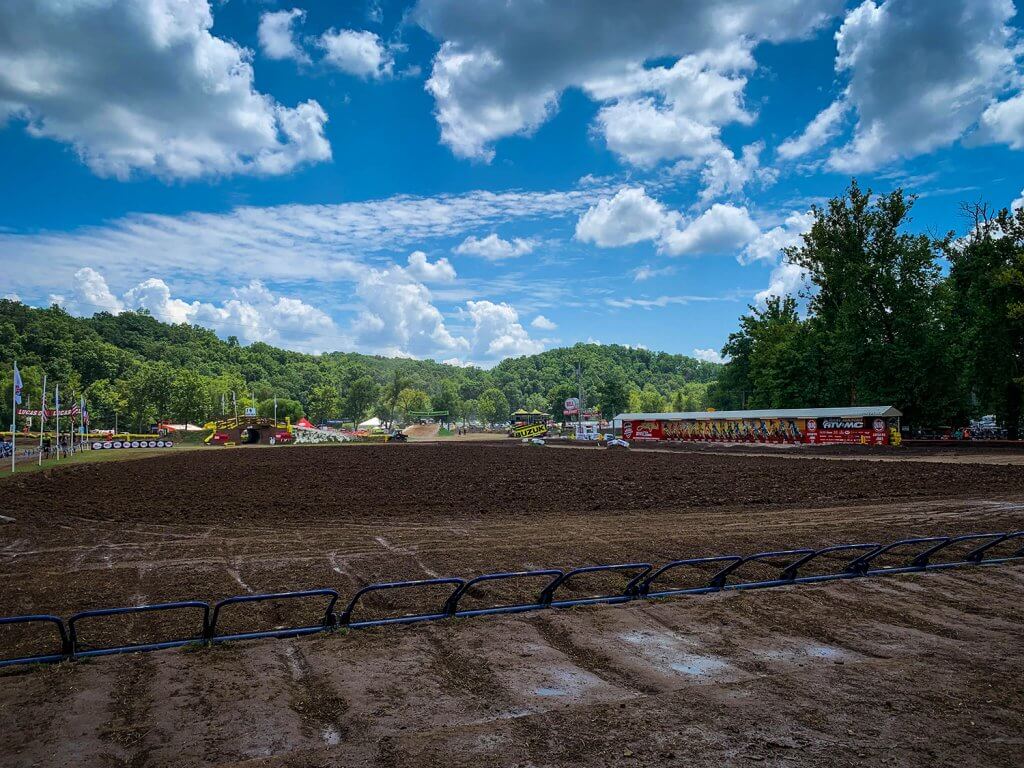 Buffalo, NY: Dunlop riders captured 33 titles at the prestigious AMA Amateur National Motocross Championship at Loretta Lynn's Ranch in Hurricane Mills, TN. Though track conditions were more hard-packed than in past years, Dunlop's versatile Geomax® MX33 was still the tire of choice among the winners.
Team Dunlop Elite riders grabbed eight championships, including Nick Romano (two), Max Vohland (two), Daxton Bennick (one), Haiden Deegan (one), Ryder Ellis (one) and Mikayla (Kay Kay) Nielsen (one).
Like last year, Jalek Swoll—now a member of the Team Dunlop Elite Alumni—delivered a standout performance, this time taking the Nicky Hayden Horizon award. This award is given to the rider who shows the most promise as they prepare to enter the professional ranks, which Swoll will do at Unadilla next weekend. The Youth Rider Award, earned by a rider under the age of 16, was won by Team Dunlop Elite racer Max Vohland. The AMA Motocross Amateur Award was won by another Dunlop rider, Jarett Frye, and the Vet/Senior Rider Award (for riders over 30 years of age) once again went to the ageless Mike Brown.
"It was muggy and hot, but it only rained in the last two motos, so we had some changing conditions," said Rob Fox, Amateur Motocross Support Manager. "We were really happy that the MX33 was so dominant through the various conditions and want to thank all the champions for choosing Dunlop."
For sponsorship opportunities and more information, visit TeamDunlop.com.