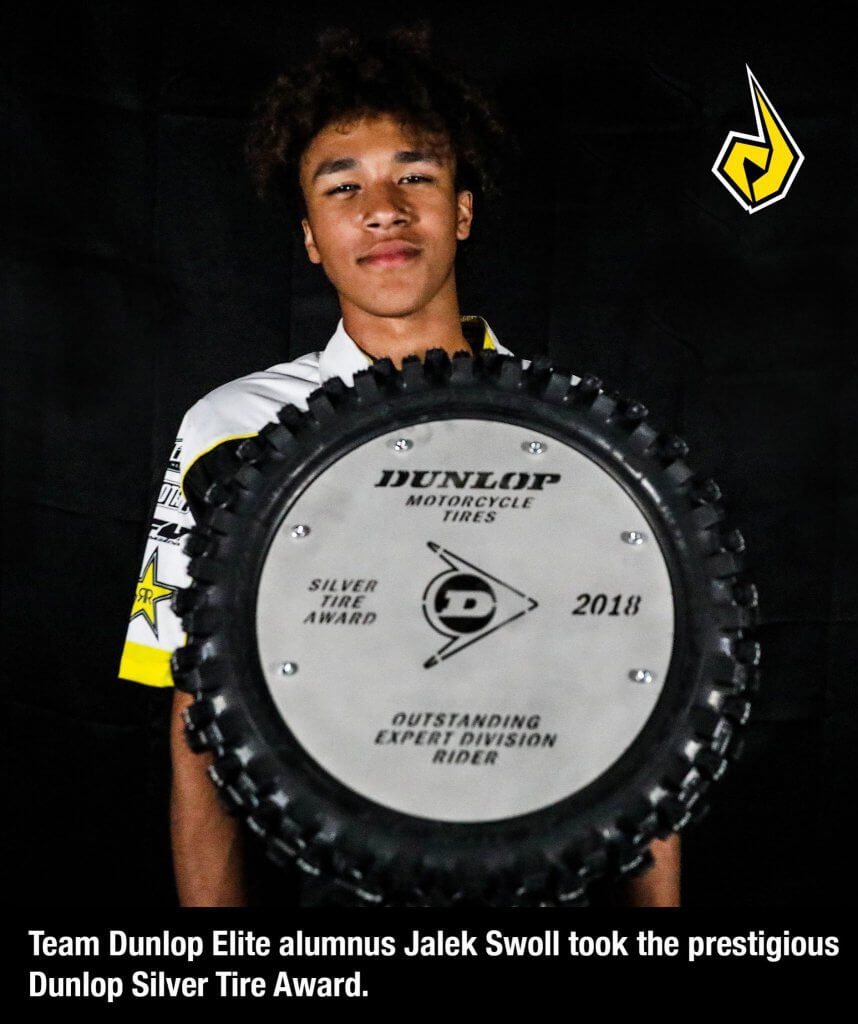 Buffalo, NY: For years, amateur motocross families have competed at the Thor Winter Olympics—known as the Mini O's event—at Florida's Gatorback Cycle Park on Thanksgiving weekend, and this year's Mini O's was another great traditional event.
Featuring both Supercross and motocross competitions, the 2018 Mini O's saw Dunlop riders snag 83 championships—41 in Supercross competition, and 42 in motocross.
Dunlop supported Mini O's—as it has for more than 20 years—through tire service for the riders, tire discounts, sticker giveaways and more. The Geomax® MX33 was the tire of choice for both the Supercross and motocross events thanks to its versatile performance over a broad range of terrain conditions.
Team Dunlop Elite riders won 12 championships, including Haiden Deegan, Nick Romano and Daxton Bennick each winning three titles. Taylor Allred, Crockett Myers, and Hunter Yoder all earned one title. Team Dunlop Elite alumnus Jalek Swoll took the prestigious Dunlop Silver Tire Award for scoring the most motocross and Supercross combined points in the Pro/A class.
"Mini O's is a great family event that really brings people from all parts of the country together in a special way," said Rob Fox, Dunlop's Amateur Motocross Support Manager. "We're proud of all the Dunlop riders for their accomplishments at this year's Mini O's."
For amateur sponsorship opportunities and more information, visit TeamDunlop.com.