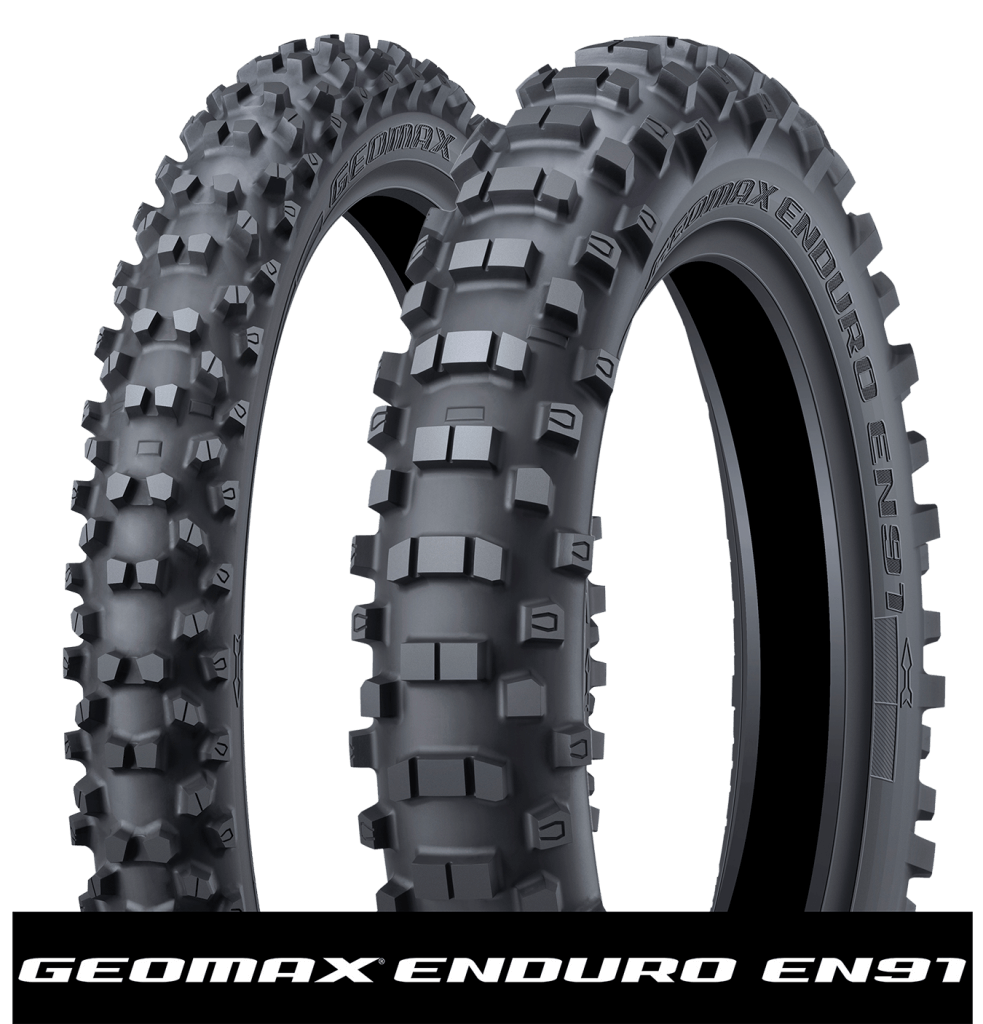 Buffalo, NY: Dunlop continues to expand its line of DOT street-legal adventure tires with the addition of the Geomax® Enduro EN91.
Designed to tackle a wide variety of off-road terrain, the EN91 was originally designed for European Enduro racing, and is now available in the U.S. with significant improvements. It offers excellent performance and durability for long-distance rides and races.
The EN91 features a new tread pattern designed to enhance sand and mud traction and offer nimble handling. Tilt Crown Block (TCB) technology was developed for the rear tire to help provide higher grip on rocky terrain by alternating the angle of the knobs on a singular row to offer multiple biting edges.
Dunlop also adjusted the shape of the blocks on the front tire to create a staggered stair-step pattern of blocks to improve grip on rocky surfaces.
The front and rear tires are equipped with Dunlop's patented Block-In-A-Block technology to improve flex of the knobs, resulting in more durability; as well as increasing the size of the contact area of each knob for greater traction control.
Finally, a new compound has been introduced to provide maximum grip as well as provide longer tread life.
The Geomax Enduro EN91 is DOT approved for highway use and is applicable for FIM Enduro races. The U.S. team competing in the 2019 International Six-Day event just chose the Enduro EN91 as the official team tire.
Front:
90/90-21
54R
TT
45242081
Rear:

140/80-18

70R

TT

45242351

120/90-18
65R
TT
45242467