Find Track Days Near Me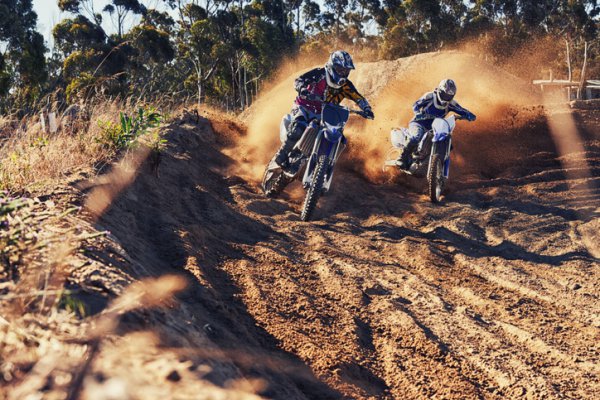 Going to a track day is as exciting as attending a live concert, at least for vehicle enthusiasts! The opportunity to drive a motorcycle or car without the obstacles of the highway, city streets or backcountry trails is sacred to riders in many ways.
There are several online resources you can use to find a track day near you. Once you find an event that sparks your interest, there are a few things you will want to remember before you go:
Finding a Track Day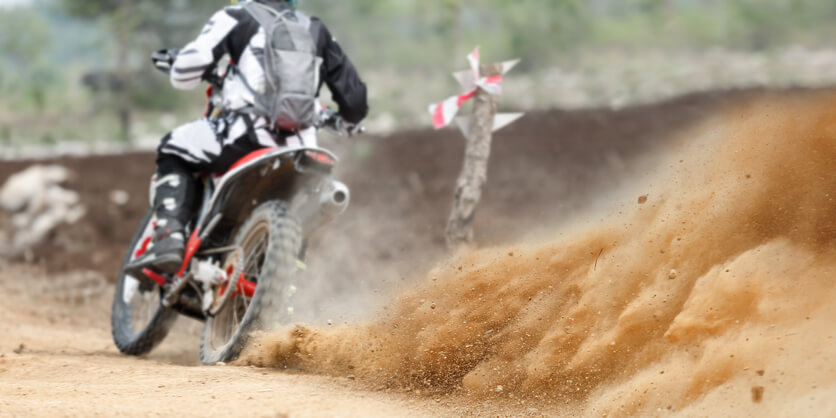 If you live in an area where few tracks exist, you might not be as familiar with these types of events. A track day is essentially a designated time when riders can bring their vehicles to a professional venue and "let it rip."
Without police officers or other drivers to cause distractions, drivers can fully test their vehicle's limits without hesitation or reservation. Unfortunately, one of the biggest obstacles in going to these events is finding them in the first place.
Luckily, there are some websites dedicated to helping riders find track days in their local area. When searching through these sites, keep your eyes open for any events described as "track day" or "driver school." You may also see information about "open lapping" opportunities that may be of interest to you.
MotorsportReg
The Haggerty MotorsportReg website is one of the most comprehensive and consistent resources for finding track days. You can head to the "Find Event" tab at the top of the page to view upcoming events. There is a search box where you can input specific details. You can also filter for your local area and add a mileage radius, as well.
In addition to track days, this website will also show you information about race days and practice schedules. Event coordinators can upload and cancel events on the site by themselves, which keeps the content refreshed and relevant.
Sportbike Track Guide
On the Sportbike Track Guide website, you will find a tab at the top of the page called "Track Days." When you click on it, there is an interactive map that you can use to find upcoming events. The site also provides a calendar view if you are more flexible on location but less flexible on dates.
Before you view the schedule, you can select the type of events you are interested in finding. You can filter by:
Their website also has a lot of great information about sports news and current events if you want to stay updated.
Via Specific Track
If you already know of a track that you want to visit, you can find a track day by calling their offices. Many locations also have a season schedule posted on their website. As the racing season starts, it is a good idea to identify different tracks that you are interested in visiting and planning out which events you want to attend.
Preparing for Track Days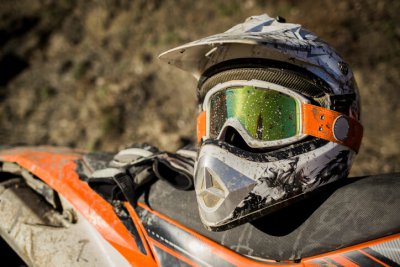 Most track days will require some sort of advance registration and have an attendance fee. An entire day at the track will usually cost anywhere between $200 and $500 (depending on what is included in the registration).
Planning your trips for the season ahead of time will help you keep a budget and ensure that you have a spot to attend. If you wait too long into the season before signing up for track days, you might find yourself with no places to go.
Understanding Track Rules
To avoid penalties and fines, you want to review the track rules before you attend a track day. Each club will have different requirements for its riders, and some clubs block off their events for members only.
You will typically learn what type of safety gear is required to participate. This usually means a certain helmet safety rating and fireproof clothing. The track may also have restrictions on specific types of motorcycles or cars, so you will want to make sure your vehicle will be allowed on the course.
Safety Checks Before Track Days 
Like you would any time you ride for an extended period, you need to do proper vehicle safety checks. You want to look for any issues with brakes, controls, gears, tires, etc. Make sure you keep your tires inflated to the correct pressure and fill up the gas tank, as well.
If you are someone who likes to customize their bike, make sure your additions abide by vehicle regulations. It is not uncommon for vehicles to fail the pre-ride inspections due to add-ons, so save yourself time and frustration by fixing these issues in advance.
What To Bring With You for a Track Day
Make the most of your day by showing up early to go through all the necessary inspections. There is often a mandatory drivers' meeting to go over important details on how the day will unfold. Directors will tell you the rules of the road, flag meanings, and safety protocols.
Bring plenty of snacks and water with you—maybe consider packing a lunch, as well. Depending on the time of year, the track may not have any food available to purchase. Plus, you will not want to leave the track for any reason once the day has gotten started!
Dunlop Motorcycle Tires offers a variety of tires for any track and is here to help you find a perfect fit for your motorcycle. Find a dealer today.