Motorcycle Tires Made in the USA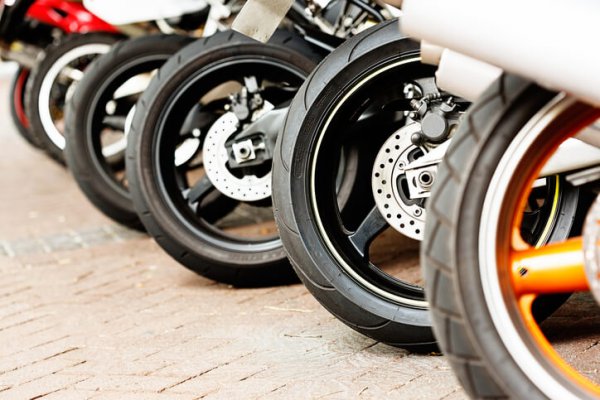 For many riders, there is a sense of pride that comes along with each component of a motorcycle. Configuring the perfect bike for your unique riding style is an experience that turns beginners into enthusiasts.
From the materials used to make it, to the way it is put together—each motorcycle handles differently and provides a unique feel and style. The tires remain one of the greatest factors in impacting how a bike performs. For some, the origin of those tires is just as important as how the bike rides.
History of Motorcycle Tires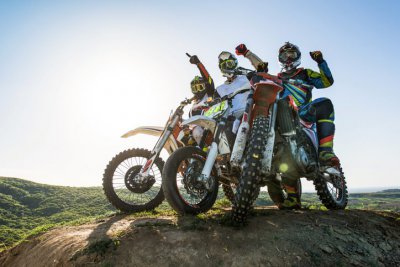 The earliest forms of wheels were extremely susceptible to damage. One bump in the road or several inches off the path could destroy the structure and functionality of the wheel, creating huge headaches for travelers.
Because of the wheel's inherent weakness against rugged terrain, the tire was invented to act as a protective layer against the ground. People began experimenting with various materials to cover the exterior rather than risking the wheel's integrity against rocks, dirt, and/or mud.
Some of the first tires were made from materials including leather and steel. While these materials offered an improvement, they did nothing to make the ride more comfortable and were often a pain to replace.
Then, in the 1800s, Charles Goodyear found a way to strengthen rubber through a process called "vulcanization." This technique includes heating sulfur and rubber to roughly 300°F, which creates the rigid and durable texture of modern rubber tires.
Around this time, the very first motorcycles were also invented. By the late 1800s, John Boyd Dunlop created a pneumatic tire designed to withstand rough terrain. These new tires became extremely popular for motorcycle use, with professionals having used them to win several races across Europe. Motorcycles frequently encountered more road hazards than cars which tended to drive on developed roads, as they still do to this day.
Combining the process of vulcanization with new construction materials and technologies, the 1920s ushered in a new era of motorcycle tire manufacturing. With new bias ply and radial tire constructions, tires became more durable and versatile than ever.
While these advancements spread across the world, American manufacturers remained far and few between. Today, most tire manufacturers outsource production across the world. And only one manufacturer builds exclusively in North America: Dunlop Motorcycle Tires.
North American Tire Manufacturing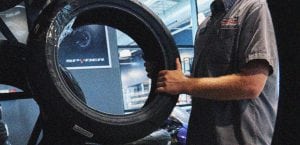 There are several foreign tire manufacturers who have facilities in the United States, including Michelin, Bridgestone, Continental, Pirelli, and Yokohama. The US historically has fewer motorcycle tire manufacturers for several reasons:
Motorcycles were initially designed and produced in Europe.
Rubber typically comes from Indonesian and Asian countries like Thailand, Cambodia, China, and The Philippines, meaning that it costs more to ship to the US.
The overall cost of labor in the US makes foreign manufacturing more appealing and wallet-friendly.
Many of the largest American tire manufacturers have operations in the United States while maintaining overseas production facilities.
Goodyear
The Goodyear tire company was founded in Ohio in the late 1800s, but the bulk of Goodyear's manufacturing operations are overseas. They have more than 40 plants in over 20 countries and were the first North American tire manufacturer to move into China.
Cooper
All Cooper Tire and Rubber Company motorcycle tires are produced in the UK under the subsidiary Avon Tyres. The only tires they produce in North America are for cars, commercial trucks, and pickup trucks. Cooper has seven subsidiaries in total that manufacture and sell its tires.
Hoosier
Based out of Indiana, Hoosier only produces motorcycle racing tires. However, most of the tires that it produces are for NASCAR vehicles. As of 2016, Hoosier is owned by Continental, but its operations remain in Indiana.
Dunlop Motorcycle Tires: Made in the USA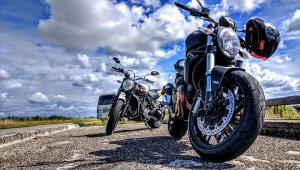 Dunlop Motorcycle Tires remains the only manufacturer headquartered and fully operational within the United States. The company was previously owned by Goodyear. In 1999, Goodyear partnered with Japanese manufacturer Sumitomo Rubber Industries, where both companies produced Dunlop Motorcycle Tires.
In 2015, Sumitomo bought out Goodyear's share of the operation. However, to this day, the Dunlop brand only manufactures motorcycle tires in the United States. Not only is the company the largest North American motorcycle tire producer, but it also remains the largest supplier of replacement tires in the country.
If you need new motorcycle tires sourced from right here in America, contact Dunlop Motorcycle Tires today to get started on your order.