Dirt Bike Tracks Near Me
There is nothing quite like the exhilaration that comes with finding a new place to rip gravel and kick up dust on a motorbike. And while enthusiasts might find happiness exploring off-road terrain, not everyone knows or understands the point of a dirt bike, or even if they can find dirt bike tracks near them.
Dirt bike tracks provide all the joy of an adventure without disturbing nature or annoying the public. If you have ever wondered, "where are the dirt bike tracks near me," but come up disappointed and empty-handed in your search for them—do not worry, you are not alone.
Luckily, there are many groups, organizations, and individuals who have created resources that help riders like yourself find the local tracks. Check out the top 5 places to find dirt bike tracks near you—no matter whether you are on the road or staying close to home!
RiderPlanet USA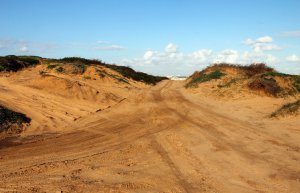 On the RiderPlanet USA website, which is specifically for dirt biking and ATV riding, you can use the interactive map to search for trails in each state. You will find many types of trails, including:
National forests
Motocross tracks
Dunes
State and federal recreation areas
For each track or trail, you will see detailed information explaining the pros and cons of the area. The website provides extensive information regarding permits, regulations, contact information, terrain descriptions, and more.
Trailsource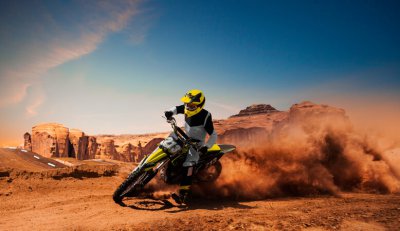 The Trailsource tool shows information on dirt bike tracks in the United States, Australia, Canada, and New Zealand. By clicking on the region you're visiting, you can see a breakdown of trails on an interactive map feature. To read the full descriptions and reviews, you have to purchase a subscription. You can subscribe on a weekly, monthly, quarterly, or annual basis which works well if you only need the service while on vacation.
onX Offroad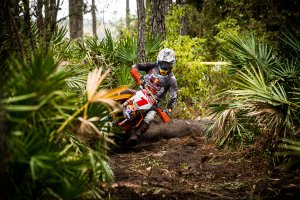 This is a subscription-based service that gives you more than 450,000 recreation points like campsites, trails, and more. On the app, you can view topographical maps of dirt bike tracks. When you find a track you want to explore, you can download the map for offline use.
onX Offroad will also show you if the track is open or closed, which can save you time. You'll see reviews for each trail along with details about the terrain, location, and more.
REVS Motocross Tracks Wiki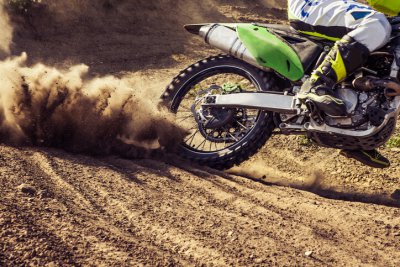 For motocross riders, REVS is the place to go. It is a global database for dirt bike tracks and trails. This resource includes information on tracks from California to Japan—the whole world over.
When you click on a map dot, you will see a wealth of information that includes:
Hours of operation
Location
Rider reviews
Pricing
Contact information
Some of the locations are claimed by the owners and include links to Facebook profiles, videos, and other helpful content. For others, there is less information. At the very least, this is a great place to initially search for dirt bike tracks near you, so that you can research more afterward.
Trailforks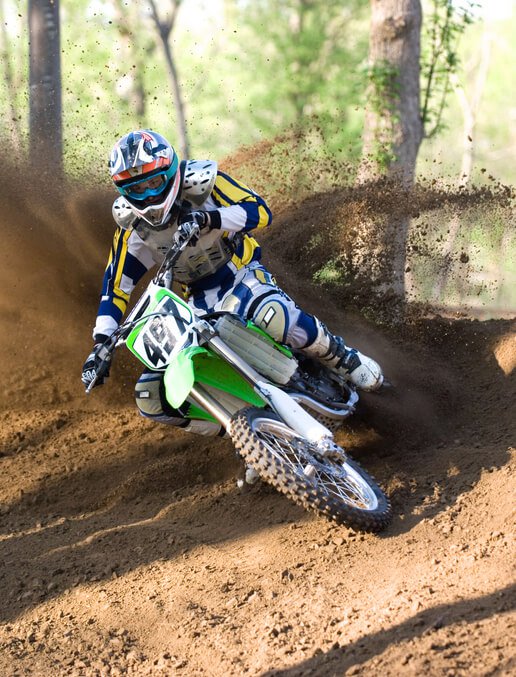 Trailforks is a resource that helps connect people in multiple sports with trails in their area. On the top of the website, you can filter for whichever sport you are looking to do:
Dirt biking
Mountain biking
E-biking
Hiking
Trail running
Horseback riding
ATV riding
Snowmobiling
Snowshoeing
Skiing
Trailforks also comes in an app version which works great for when you're on the road and don't have computer access.
Enjoy the Ride!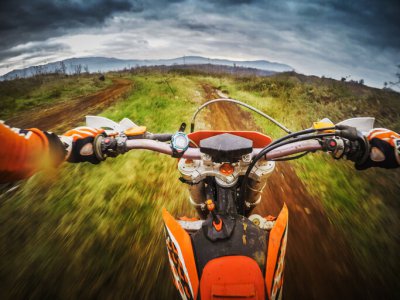 Finding dirt bike tracks near you can sometimes be more difficult than riding. When you search for a track, you want to make sure that your bike is allowed on the property and that you won't need any special permits.
As always, be careful to protect the environment by following off-roading regulations in the local area. The last thing you want to do is ruin a trail or track for other riders and disrupt the joy that comes with off-roading on your dirt bike.
Contact Dunlop Motorcycle Tires today to learn more about how our tires can help you get the most out of your dirt bike, then go find a track near you to try them out!