Best Tires for My Sport Bike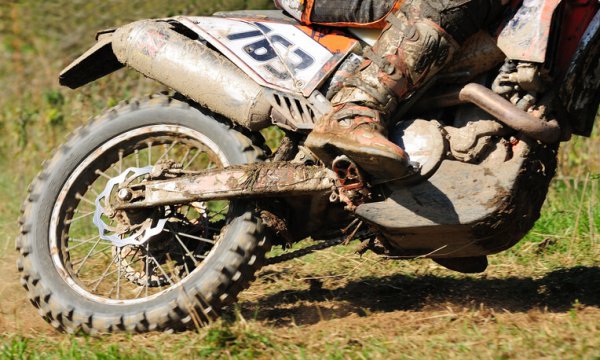 As motorcycle enthusiasts, we push our rides to their limits. Whether cruising from coast to coast or tearing up dirt in the backcountry, each ride is an adventure. For sport bike riders, the thrill of attempting a new track on new tires is unmatched. There is no shortage of variety or quantity when it comes to track racing.
While you test your bike's boundaries to find out exactly how far they reach, you need a set of tires that can keep up. When accounting for the versatility and sophisticated nature of modern sport bikes, it only makes sense that their tires share these qualities. Because of the rough riding that sport bikes perform, their tires tend to wear out faster than those of cruiser or commuter bikes.
As you shop for the perfect set of tires, you will need to consider your primary uses for your bike. If you plan to stay out on the track all day, you may want a hypersport tire that delivers solid performance and allows you to ride hard. Meanwhile, if you prefer hill climbing or dirt tracks, you'll want something a little knobbier. Take a look below for some of the best sport bike tires you will find on the market today.
Sportmax Q3+ and Sportmax Q4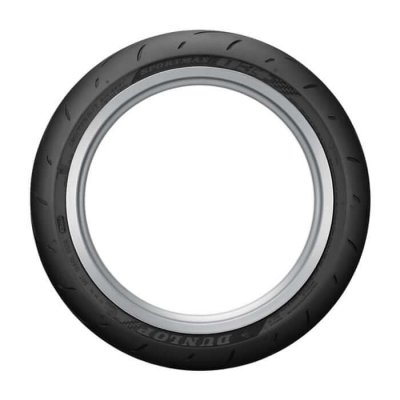 Within the sport biking community, the Q3+ and Q4 are known as some of the highest-performing tires available. Not only are they an improvement from their predecessor (the Q3), but they also boast many proprietary features and compounds unique to Dunlop itself.
The Sportmax Q3+ and Q4 are classified as hypersport tires. Usually, the concern with these types of tires is that they wear out quickly. If your number one riding goal is to tear up the track, however, that is a given with any tire make or model.
Here are some of the features that make the Dunlop Sportmax Q3+ and Q4 some of the best tires for your sport bike:
Carbon Fiber Technology (CFT): Reinforcing sidewall compound that provides more stability for cornering, even in wet weather.
MT Multi-Tread™: A silica-infused compound in the center of the tire that increases the tire's longevity and provides extra side support. *Available only on the Q3+.
Intuitive Response Profile™ (IRP): Rear tire technology that improves linear steering performance.
Jointless Tread (JLT): Rear tire technology uses a continuously wound strip compound to optimize stability, flex, and grip across the rear tread profile. *Available only on the Q4.
The overall aesthetic and feel of the Q3+ is very dynamic. With this tire, you will see incomparable track performance and a longer lifespan than competitors. The Q4 will have improved track performance over the Q3+, but a lower lifespan.
Dunlop developed the Q3+ and Q4 on its Huntsville Proving Grounds and on other tracks throughout the country. You can use it on many popular sport bike models, including:
Yamaha YZF-R1
Suzuki GSX-R750
Honda CBR1000R/300R/500R
Honda CB650R
As the only hypersport tire manufactured in the United States, the Q3+ holds its weight against competing brands. For track racers, this tire is a serious contender that should not be overlooked.
Dunlop Mutant and Sportmax Roadsmart III and Roadsmart IV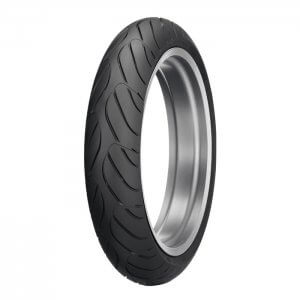 What sets the Mutant apart is that it is constructed from a single belt, called a Jointless Band (JLB), which eliminates interruptions in its contact path and its wild trad pattern. These traits give it an aggressive yet compliant profile with great versatility for many conditions.
The Roadsmart III and IV tires are designed to last longer and they are suitable for both sport-touring and sport bikes. With a larger footprint and shock-absorbing sidewall features, this tire has a strong road grip capability. You should consider the Roadsmart III or IV if you live in a wet climate, as its tread pattern does an excellent job of wicking away moisture and maintaining its grip.
GPR-300 and Roadsport 2
If you are looking for a more affordable sport bike tire, consider either the GPR-300 or Roadsport 2. Both of these tires are ideal for quick handling and perform well in wet weather conditions. These are going to be less expensive than the Mutant, Roadsmart III, and Roadsmart IV tires.
Between the two, it is highly likely that one of these options will fit your bike. The Roadsport 2 fits many of the most sought-after sport bike models, while the Roadsmart II comes in a wide range of sizes that fit many sport or sport touring bikes.
Picking the Perfect Sport Bike Tires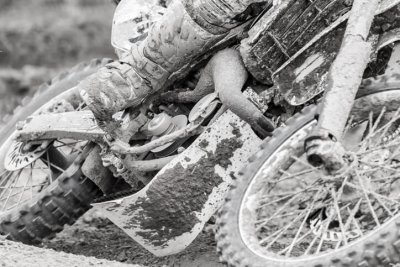 When you finally decide to upgrade or replace your sport bike tires, you want to determine your top priority. If it is price, you may want to opt for the GPR-300 or Roadsport 2. For long-lasting sport bike tires, consider the Roadsmart III or Roadsmart IV. For versatility, wet-weather performance, and good mileage, consider the Mutant.
The Sportmax Q3+ and Q4 are all-around top contenders in this tire market for its ability to adapt, its overall durability and strength, and its performance on the track. To find out which of these tires fits your sport bike, you can use the Dunlop tire search feature. It allows you to do a customizable search for the make, model, and series of your sport bike.
Contact Us Today! If you are interested in new tires for your sport bike that are fresh off the production line, contact Dunlop Motorcycle Tires today to get started.